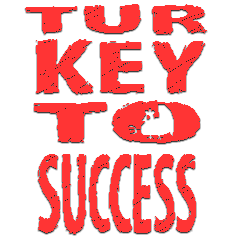 Turkey to Success
A downloadable game for Windows
A mock-up of a concept of a proto-prototype of a game about racing turkeys with weapons.
Run around, lay explosive eggs and prod each other with pitchforks to ensure your turkey is the one to get a Thanksgiving pardon.
For two players only, best with gamepads. Happy November!
A collaboration with my genius girlfriend, @qthipie

Comments
Log in with your itch.io account to leave a comment.
Hi there! Thanks for trying to play it... I'm sorry to say I have no idea what the problem is! Will let you know if I figure it out.